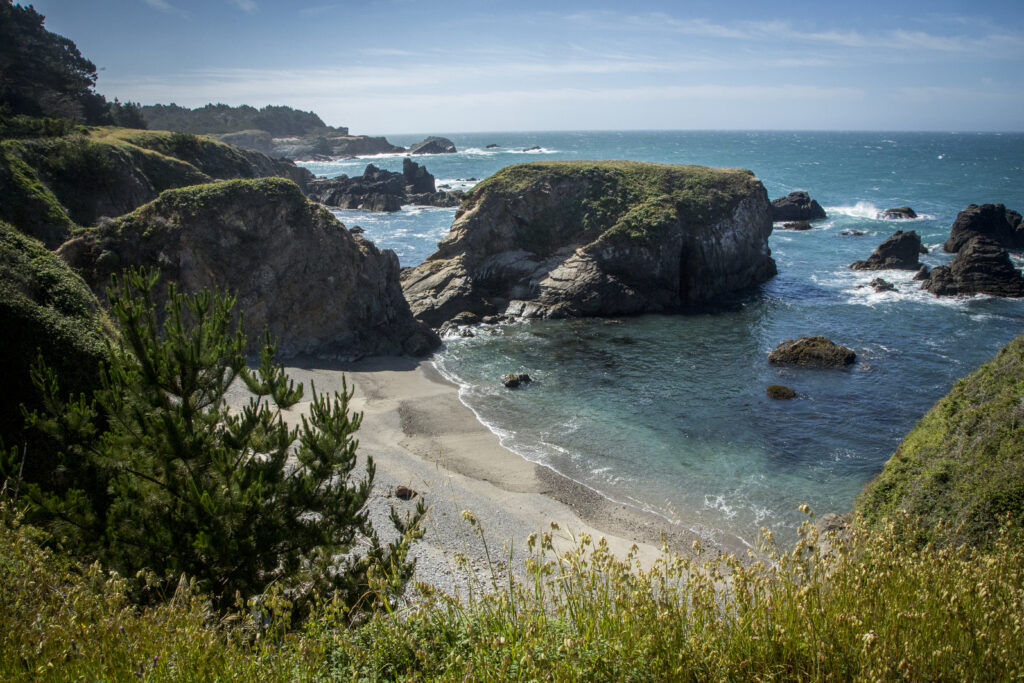 Ocean Cove was first surveyed by J.C. Conway under instructions from the United States Surveyor General on October 18, 1860. It then bordered the southern edge of Rancho German which is now Salt Point Park. At that time the property was owned by Fred and Anna Liebig, the first recorded owners. The Liebigs had built the first home there in 1857 and they established a small store in 1860.
The property was purchased by W.J. Walsh on October 14, 1889. Mr. Walsh named it Walsh Landing. Timber was harvested in the surrounding area, then loaded from the bluffs onto "Dog Hole" schooners, and sent to San Francisco. The Columbia Movie Studio purchased the property in the early 1930s to make a movie. They built six cabins in back of the store to serve as living quarters. After the movie was completed they sold the property.
Today the store and the adjacent campground serve as a wonderful recreational center from which the ocean and the surrounding countryside can be explored.